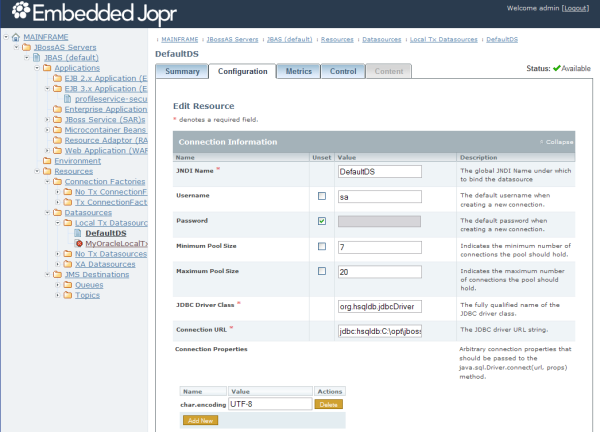 Embedded Jopr is a
web-based application for managing & monitoring
an instance of JBoss Application Server.
It is an off-shoot of the Jopr project and reuses many of its components. The aim is for Embedded Jopr to eventually replace the jmx and web consoles and become the de facto tool for configuring and tracking a JBoss AS instance.
For more details about Embedded Jopr and how to download and run it, see here.
Below is a screenshot of the Embedded Jopr page used to edit a Datasource's configuration. More screenshots are also available, as is a demo video.
Useful Links